Join the best tennis trading community
and learn how to profit from trading tennis matches


Video Tutorials - Simple Strategy - Email / Chat Support - Match Trading Tips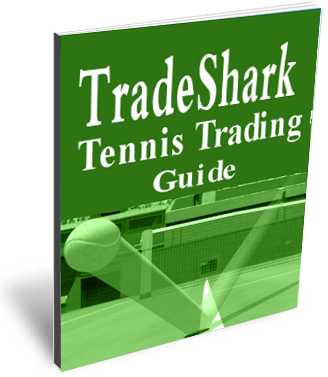 Site updated June 2013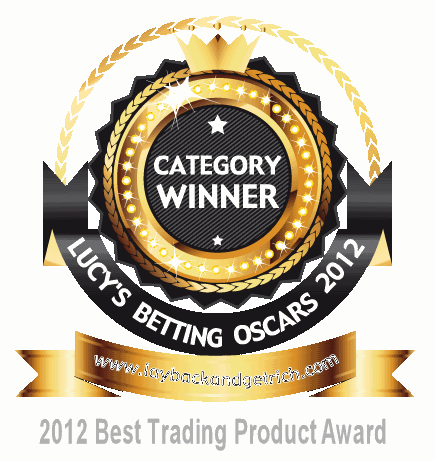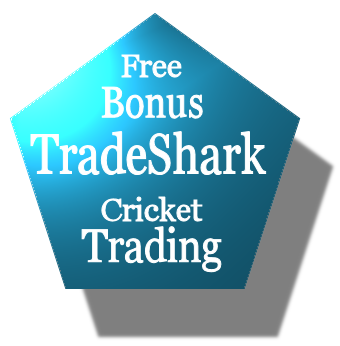 ___________________
So youíve discovered Betfair and youíre looking for the right sport to trade?

Or maybe you already make a little money on Betfair but youíre looking for other markets?
This amazingly simple learning system is for you!
To be honest Tradeshark, it has to be one of the best trading strategies I have ever seen. Also better than the majority of garbage that gets peddled on the internet with regard to trading.
Really great to see someone who is genuine enough to share their ideas without the need of a brass band.
Very much appreciated Tradeshark

Gouldryck (Forum member)

I stumbled across Betfair trading in around January 2008. I tried trading pre race horse races but was limited as to when I could trade that market. I have always loved tennis and used to play regularly when I was younger so I looked into ways of trading it. I now trade tennis fulltime.

The tennis season lasts about 11 months of the year with the off-season being throughout December. Every week there is at least 1 tournament from either the ATP Tour (Men) or the WTP Tour (women).

ALL ATP and WTP matches are In Play markets on Betfair. This means you can place back and lay bets during the game.
~~~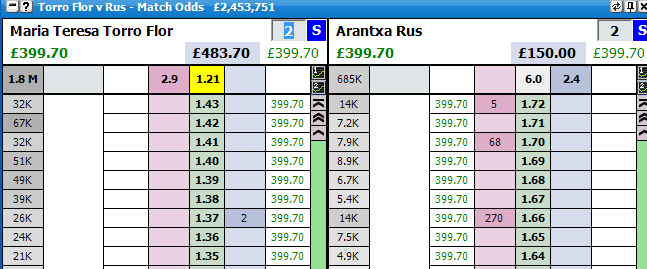 ***The purpose of the Guide is to help you to learn how the markets move. The best way I have found to do this is to break trading down into simple strategies. By using these strategies you wil become familiar with the tennis markets and be able to match your trading plan to the match situation***
The Tennis Trading Guide contains: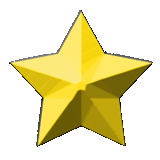 - 2 strategies suitable for new tennis traders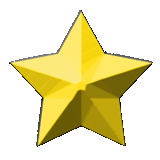 - Several other strategies to suit different match situations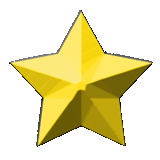 - All strategies include a video of me using them for a profit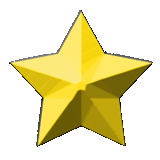 - General advice section on tennis trading
- Daily tips and summaries of upcoming matches. Email me if you want a summary of a particular match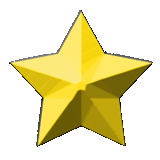 - Unlimited email support and advice.
All the information is delivered to you as a website. I have
chosen to do things this way so it's easier for me to keep
the site updated and also so that you don't
have to pay for any updates as you do with normal ebooks!
Simple, common sense strategies. I'm sure I have tested your patience in the last few weeks Paul with my endless questions but they were all answered quickly and clearly. One of the best teachers I have ever come across.
Colin B, Huddersfield.

Now if youíre looking for ways to trade tennis the chances are that, like me, you have Googled the subject to death! I spent literally weeks trawling the internet for strategies and ideas for trading this market. There are no end of "experts" telling us that the tennis markets are perfect for trading because the price swings are huge. They say that tennis trading is the most profitable for trading and it is incredibly easy to do.
What they DONíT tell us is HOW to trade it!
So I looked on the forums for the elusive answers. Time and time again I would see someone ask a simple question and all the forum members would throw their arms in the air and shout, "FISHING!!" What they were saying was that it was very wrong of that person to be asking how to trade tennis.
They have the secrets and they donít want you to know!
In the end I had no option other than to learn it for myself by trial and error. This was very frustrating and cost me a few trading banks.

Gradually I started to come up with ways of predicting which way a playerís price would move and how to profit from it.

The green figure under each player's name is the profit if that player wins the match.

During my quest for knowledge the frustration was intense. I wasted so much time trying to find out the basics. I could have been using that time to develop those ideas to suit me.

That is the reason for this site. Maybe I can save you a little time and also a little money by limiting losses!
Screenshot from The Geeks Toy trading application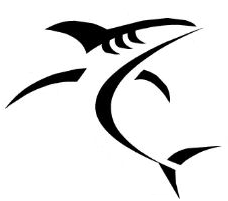 Beginner's Strategies
Included in my guide are two excitingly simple strategies that a beginner can use pretty much straight away. In these strategies I give you the exact point at which to enter a trade and the exact point to exit the trade. Also I have taken any decisions away from the novice trader with very basic, easy to follow instructions on what to do if the trade doesn't work the way we wanted. By following my very simple rules the risk to your trading bank is kept very small.

***the purpose of the beginner's strategies are to help you to get involved with the markets and learn how they react to what is happening on court. They are not intended to allow you to make a worthwhile income on their own***
I have shown these strategies to many novice tennis traders and they have all loved them!

TS I have to thank you (again) for a really excellent tennis strategy...very clear and concise 'rules' with very specific entry and exit points...brilliant! Wish I had more sports trading strategies that were so good...great stuff.


Marci (Forum member)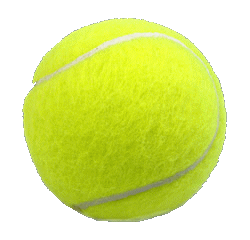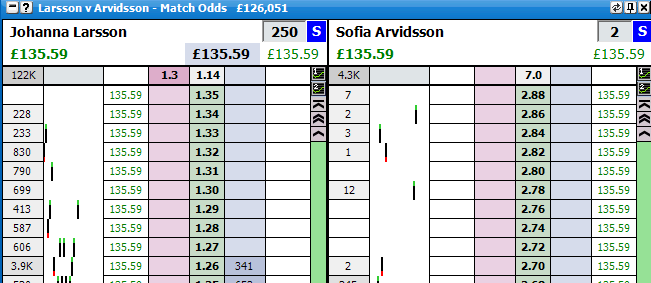 My guide to trading tennis on Betfair contains simple strategies that you can use to secure a profit regardless of who wins the match. If you're familiar with trading and "greening up" then you know what I am talking about. If it's new to you, you're in for a treat!

With each strategy I have included a video of me using the strategy so you can see how it works.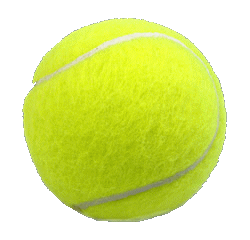 Something that is vital in any trading strategy is to know what to do when a trade goes against you. Included in the guide is a step by step account of how I manage this exact situation. I have also included a video of me using my "Halfs and Doubles" strategy for when a trade goes wrong.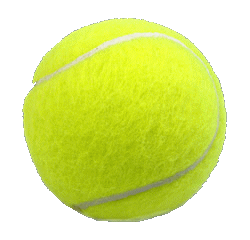 Please be aware that I provide you with the information and strategies that you need to profit consistently from tennis trading. However you will need to put some work in yourself. This isn't a magic wand get rich quick system. To make good money consistently will take time and practice. To speed up that learning process you should make use of our free Trading Forum and Chatroom, especially during matches. I have laid down strict but basic rules that the experienced traders must help new traders. As a result we have a very friendly community with a good mix of new and experienced traders who are all willing to help
Extra Bonus
In addition to the strategies and tutorial videos you will gain access to the members area. Here, you will find daily match tips and advice on how to trade them. You can email me directly to request an overview or advice on an upcoming match. I will respond to all emails personally.

You can also email me with any questions about Betfair trading in general.
You can get all of this for a one off payment of just

Click on a payment option below for access to the Tennis Trading Guide which includes a strategy suitable for novice traders!

Please note after payment. I will receive a notification email and once I have checked your payment I will email you with a link to the members page which contains the Trading Guide. If you haven't received the email from me by the end of the day on which you paid, please email me at info@tradesharktennis.com or TradeShark@aol.com

(Please also note that my Blackberry is never far from my side so unless I am asleep you should get a quick response The email will contain 2 links and some email clients class that as spam so check your spam folder. I make every reasonable effort to send the link as soon as possible and it will be very unusual if you don't receive it very quickly after payment)

**To pay by credit card please use the Paypal link - No Paypal account required!**

To purchase the Guide using Moneybookers please send £29 quoting ref "sdav" to tradeshark@aol.com

Note: If requested by the MB site, recipient's name is "Paul Shires"

Also check out my Tennis Betting Tips. If you don't have time to trade these tips can be set and left to run while you're out or at work.

1 month's betting tips are £20 but if you buy them here with the Trading Guide

you can get them for £10 ( So with the Guide it's £29+£10 = £39
Questions? Please email me at info@tradesharktennis.com or TradeShark@aol.com
**Please note: Refunds will not be given unless the service has been given a fair chance. If anything in the Guide needs further explanation then please email me so I can help you to get the most from your membership. You are getting exceptional value for money.